2017 Liling International Ceramics Expo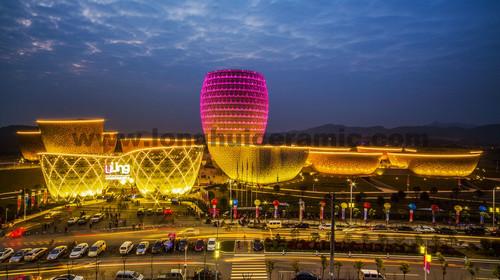 Liling World Ceramic Art City
Duration: Sept. 28 - 30
Venue: Liling, Zhuzhou
The 2017 Liling International Ceramics Expo will take place between September 28 and 30 in Liling, Zhuzhou.

Covering an exhibition area of 30,000 sqm, the expo has 1,350 booths in 6 exhibition halls. Now more than 500 ceramics enterprises from home and abroad have submitted applications, involving art ceramics, domestic ceramics, industrial ceramics, new ceramic materials and techniques, and ceramic equipment. More than 8,000 ceramics experts, signatory representatives, and exhibitors will attend. The estimated trade volume will exceed 100 million yuan, and the agreed trade volume be 700 million yuan.

Nineteen theme activities will be held, including the opening ceremony, ceramics trade fair, world's largest ceramic jigsaw—new challenge to the Guinness World Record, contemporary international ceramic design invitation exhibition, and contemporary international glass art invitation exhibition.
The expo focuses on integration of exhibition, forum, and trade, and combination of culture; science and technology; and industry. It aims to transform and upgrade Liling's ceramic industry and build a ceramic industrial cluster boasting internationally influential brands and high market shares. It is hoped that the Liling's ceramics industry will achieve an annual average growth of 12% in industrial output within 3 to 5 years, and generate one hundred billion revenues in 2020.
Source: hunan.gov.cn