Masterpieces of ceramics shown in Hunan Ceramics Expo, Liling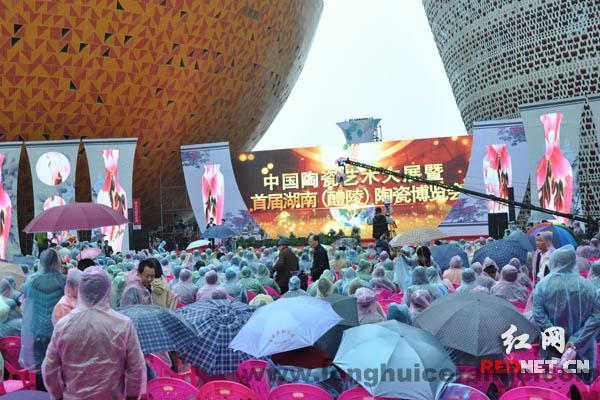 (Hunan Ceramics Expo, also named as The First Hunan (Liling) Ceramic Expo, debuts in World Ceramics Art Park of Liling city, March 26.)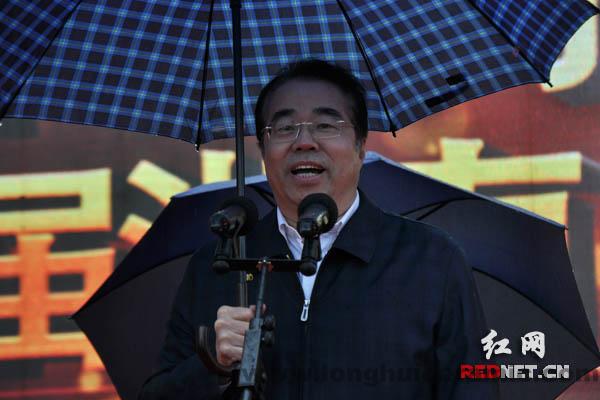 (Xu Yousheng, Member of Standing Committee of Hunan CPC, director of the Publicity Department of the CPC Hunan Provincial Committee, announces the opening of the Expo. )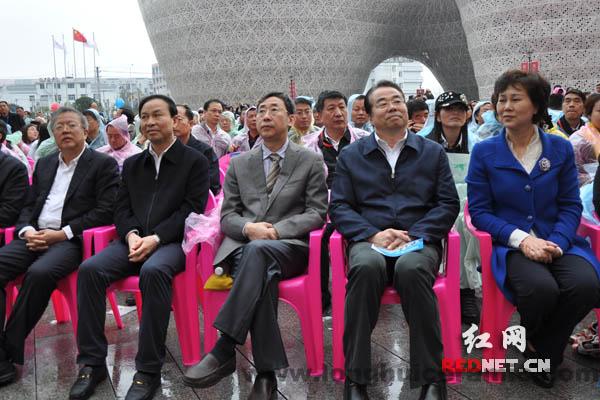 (Chen Junwen [second from left], deputy director of the Hunan provincial People's Congress, Ouyang Bin[ right], deputy Governor, and Huang Lanxiang , vice-Chairman of CPPCC [left], also attend the opening ceremony. )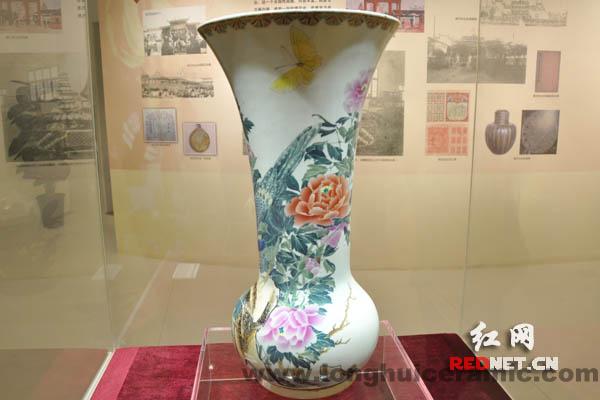 (Caragana and Peony vase, made in Qing Dynasty Xuantong, is an masterpiece of under glazed five-colored ceramic (composite color), which is a significant milestone of Chinese ceramics. )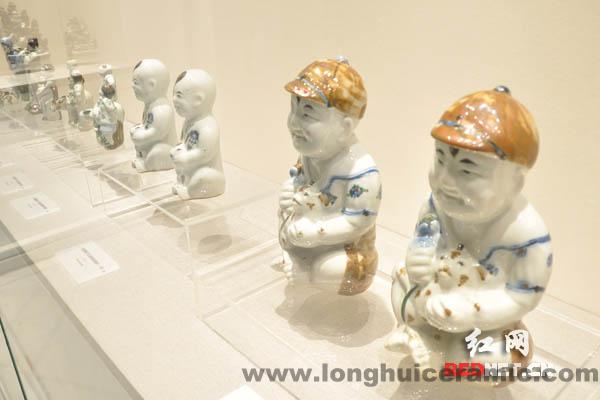 (Fine procelains brought by main producing areas of Ceramic products. )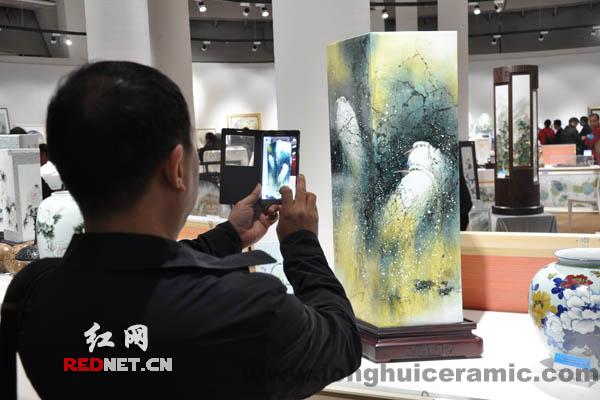 (People took photos for fine Chinese porcelain by their cell phone. )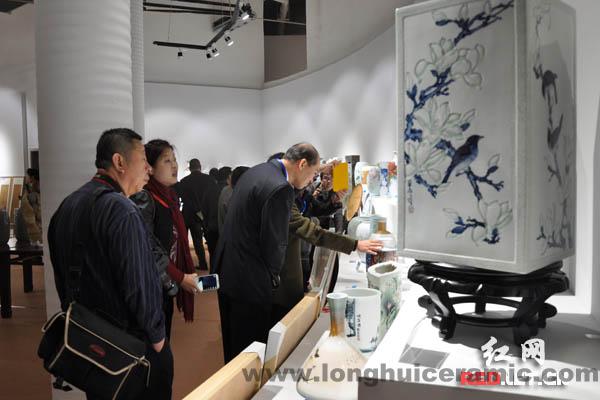 (The opening ceremony attracts thousands of visitors.)
Hunan Ceramics Expo, also named as The First Hunan (Liling) Ceramic Expo, debuted in World Ceramics Art Park of Liling city, March 26. Xu Yousheng, member of Standing Committee of Hunan CPC, director of the Publicity Department of the CPC Hunan Provincial Committee, announced the opening of the Expo. Chen Junwen, Huang Lanxiang, Ouyang Bin and other Hunan officials attended the opening ceremony.
The expo focusing on the theme of "Liling' ceramics and world colored porcelain", organized by China Light Industry Federation, China Ceramic Industry Association, Business and Commerce Department of Hunan province and Zhuzhou government, sponsored by Government of Liling City.
The expo has received 3000 pieces of ceramic works around the country, more than 200 companies are shown in the Exhibits, exhibited productions covering art pottery, porcelain and ceramics for daily use and manufacturing use.
One hundred master pieces in the expo consist the works of 40 famous porcelain masters including Deng Wenke, Huang Yongping, and Huang Xiaoling.
Liling city has a long history of ceramic production, and the city is named as the "City of China ceramic history and culture ". In 2014, the ceramics production in Liling City reached to 49 billion Yuan, with an increase of 15.4% of 2013, and ceramic industry provides nearly 150,000 persons for employment. Liling's ceramic products have developed into five major categories with more than 4,000 varieties, which export to more than 150 countries and regions around the world, with export value of 800 million dollars.
This article is quoted from http://www.rednet.cn